If you get Dr. Sharon Welburn talking about team dynamics, scouting competitors, watching national rankings and preparing for upcoming competitions, you'd be quick to ask her which of Columbus State University's 13 NCAA Division II sports teams she coaches.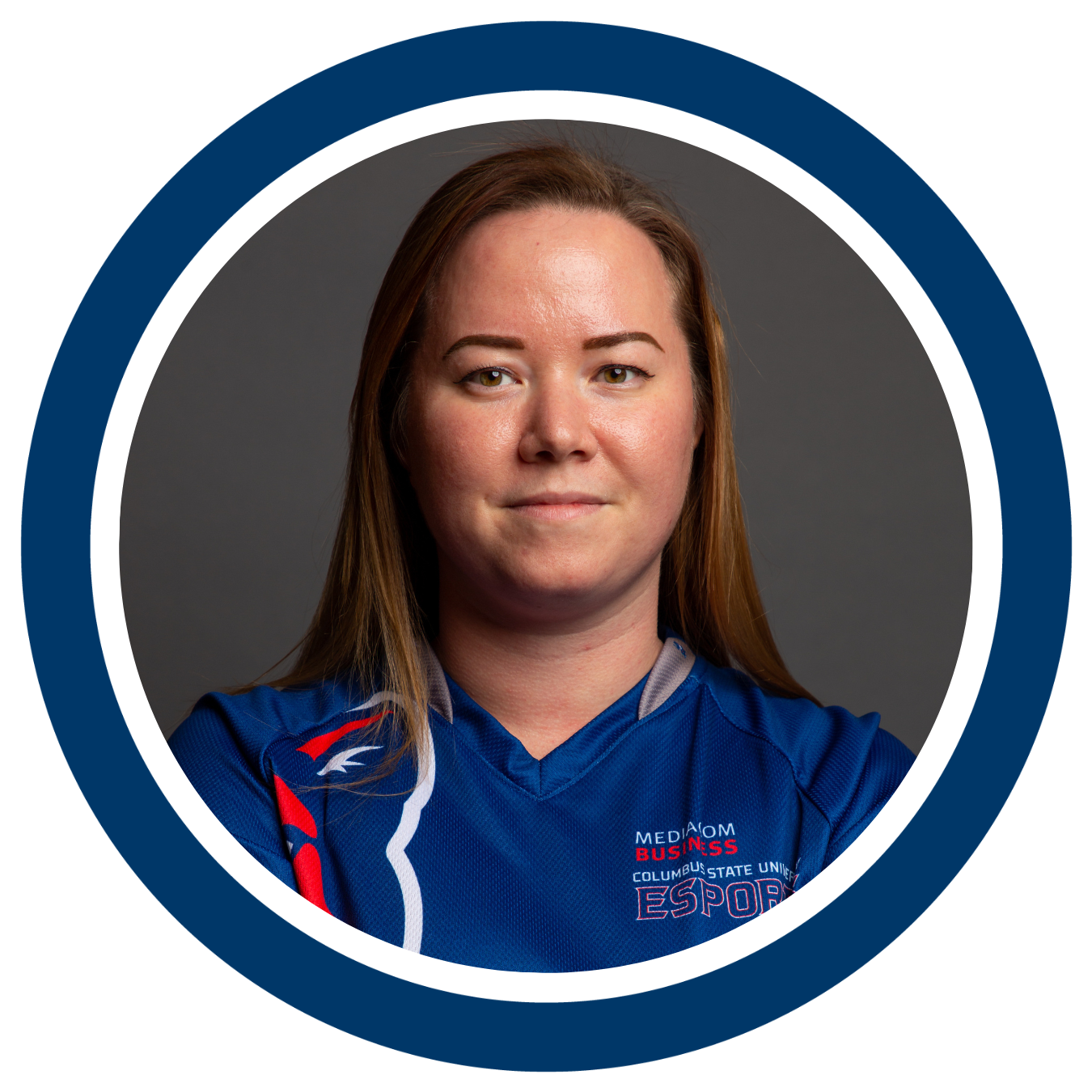 The answer? None. She's a gamer—a video gamer. And she's not worried with baseballs, softballs, basketballs or the like. Her equipment includes monitors and controllers, and online games like League of Legends and Overwatch.
Since 2019, the self-proclaimed gamer has been coaching Columbus State's Esports Program—which has grown from 10 students on its original 2019 team of student-gamers and support personnel now numbering more than 50.
"I never expected the program to grow as quickly as it did," Welburn said of that exponential growth. "But once we proposed adding one new game title, it just started taking off from there. And of course, once you add student coaches and other behind-the-scenes team roles, it's been growing ever since."
Esports—multiplayer video games played competitively in front of spectators—began showing up at colleges and universities in 2009. Columbus State entered the scene in 2018. In that time, gaming has become increasingly popular by moving from designated gaming areas on college campuses to live events entertaining thousands of spectators at one time in large arenas and online livestreams—thereby mirroring traditional sports from football to baseball.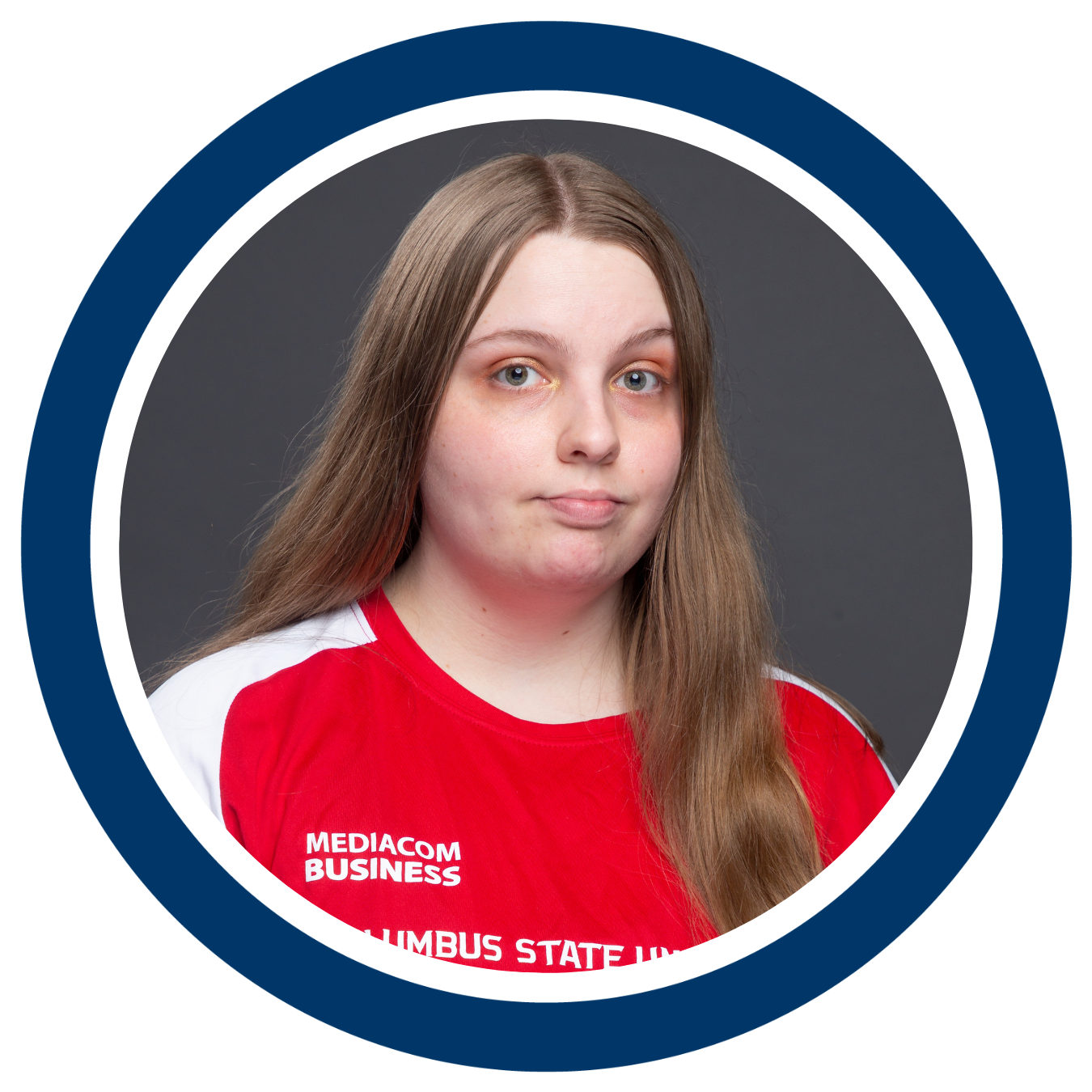 "I would describe esports as taking the game that you enjoy with friends at parties or with siblings—such as Super Smash Brothers or Mario Kart—but throwing in a competitive aspect of it," explained Jess Davis (pictured), a Columbus native, founding League of Legends team member, former captain and a 2022 CSU biology graduate. "You feel the thrill of winning like someone playing soccer or football. Now take that feeling—but it's a computer or a console-based game."
Like traditional college sports, esports team members aren't a bunch of walk-ons selected because they've been playing these games since they were 3. Team members participate in both in-person and online tryouts where they're evaluated on skill, personality, coachability and "mental resiliency," as Welburn calls it.
Are esports and traditional sports the same?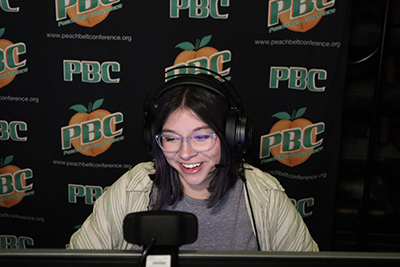 "I think that people who compete in esports go through the same amount of preparation as someone who plays a physical sport," CSU esports student assistant and freshman communication major Aislinn Ekey (pictured casting during a gaming session) from Perry, Georgia, observed. "Even though it isn't a physical activity, there is still a lot that goes into it—like a steady practice schedule and mental preparation."
Jarel "Glitch" Hearst, a senior from Beauford, South Carolina, majoring in computer science, noted that both come down to a great deal of "mental strength."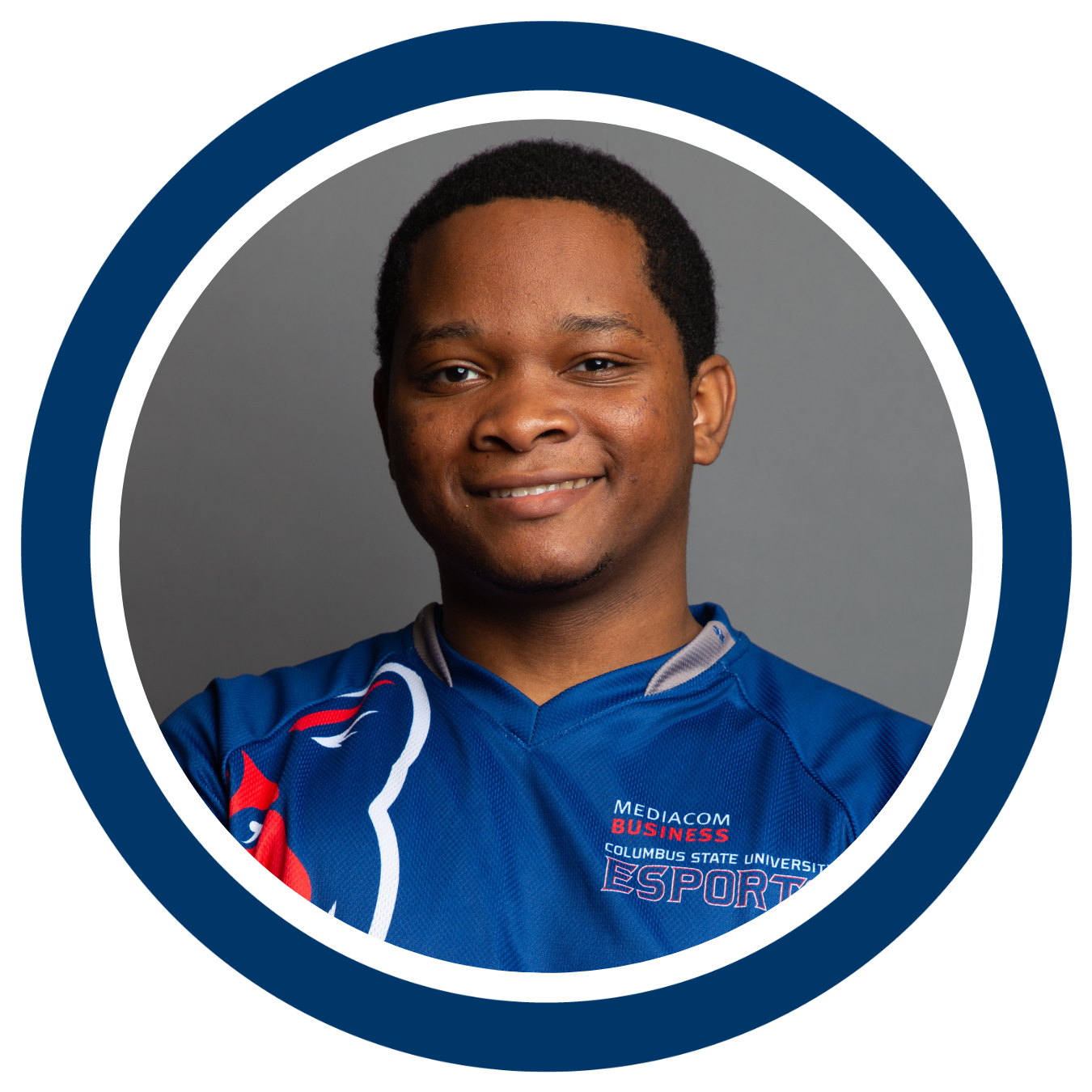 "Both esports and traditional sports need strategy and strong mental faculties, and require you to be ready to train and to be prepared—not just for the opposition, but with yourself and with your teammates," the Overwatch co-captain said. "I would actually go as far as saying that mental strength is probably the most important trait and quality to have when it comes to something like esports."
So, how did the university's leading epidemiology expert and faculty member in the College of Education & Health Professions find her way onto the university's esports team?
"I like video games just as much as anyone else and I love talking with students about them," said Welburn, who in addition to her doctorate in epidemiology also holds a bachelor's degree in psychology. "It's what we do, and can be a stress relief for some of us.
"Sure, there's a little bit of developmental psychology and cognitive psychology in my role, but it's really been a lot of learning on the job," she continued. "Perhaps my greatest challenge is just making sure that things flow smoothly, especially as our program has grown to four different teams—quadrupling the number of students and logistics involved."
If the coach isn't tied to the university's computer science disciplines, at least the players are, right? Not so, Welburn pointed out, explaining that the team includes a smattering of majors from across the spectrum. As an example, just the Overwatch team includes students majoring in accounting, chemistry, engineering, psychology, music and theatre—in addition to several studying computer science.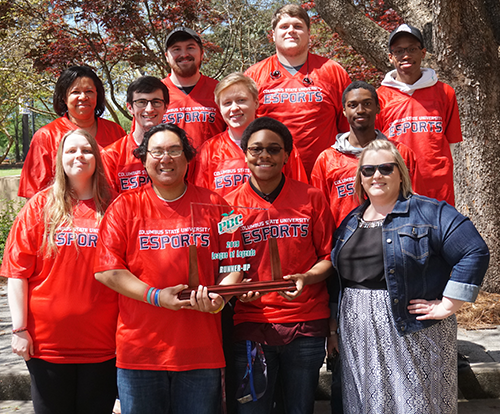 Mathematics major Daniel Collins (pictured on the middle row, far left with his League of Legends team) from Forsyth, Georgia, was an original member of CSU's League of Legends team in 2019. He eventually moved to a coaching role before he graduated in December 2019 with a bachelor's in mathematics.
"[Playing, and eventually coaching, esports] formed skills that I took into my first career as a high school teacher and esports coach," he said. "I am back in [graduate]school for [structural]engineering now, but my time in esports and sports, in general, helped me develop the skills I needed to be a successful teacher."
As it did for Collins, Welburn explained that esports gives students opportunities to hone more than just their skills in game strategy. CSU's teams include students serving as team managers and coaches, event planners, brand and social media managers, broadcasters and video producers.
"Our teams aren't fielded by just gamers," Welburn cautioned. "Like athletics teams, we have so many roles outside the competitive arena that are required. This gives students of all backgrounds the opportunity to deepen their experience in their field of study—or explore a hobby in areas they love but that is outside their degree field."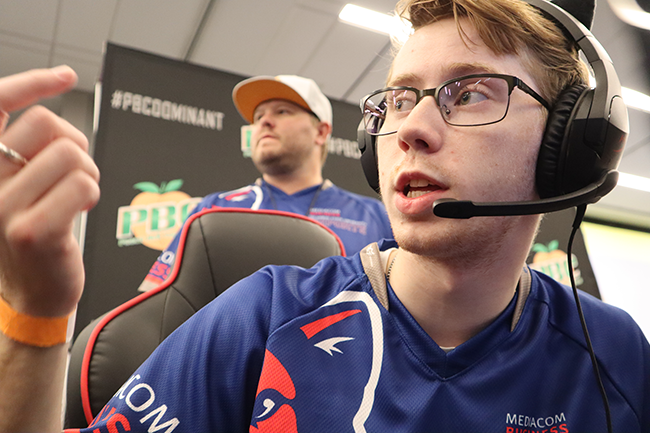 For Andrew Brooks (pictured above during the 2021 Overwatch finals), a CSU alumnus from Kennesaw, Georgia, who graduated in December 2022 with a degree in psychology, esports provided a competitive outlet despite some physical health challenges.
"I was attracted to esports because it gave me the opportunity to compete in something that I loved after my physical health declined and I could not play outdoor sports nearly as much or at the level I wanted to," explained Brooks, who captained CSU's Overwatch team and coached its Valorant team. "It definitely taught me how to work with others and be a team player even when times discourage me to."
For more information about CSU's esports programs and points of contact, visit the team's website or follow the team on YouTube, Twitch, Facebook, Instagram or Twitter.