This is the fifth of a five-part series on Columbus State's esports program.
The explosion of high school-based esports teams like those at local Northside High School where Columbus State University student-gamers serve as coaches and mentors illustrates the sport's growth potential. These teams, community gaming events at the Columbus Civic Center and other competitive regional locations are presenting the CSU esports program with more and more outreach opportunities.
The National Association of Collegiate Esports (NACE) is the largest membership association working to advance varsity collegiate esports. According to NACE, there are currently 170 member schools with over 5,000 student-gamers participating in varsity esports programs across the U.S. Of course, this number is only growing.
That exponential growth is already seen at CSU, where its Davidson Student Center gaming room—once a perfect size for its original five-to-10-person team—is now too small for all four of its teams to gather, practice and compete together. Without partners like Columbus Got Game, which provides space for CSU's entire esports program to gather, practice and socialize, esports' growth at CSU might have been stymied.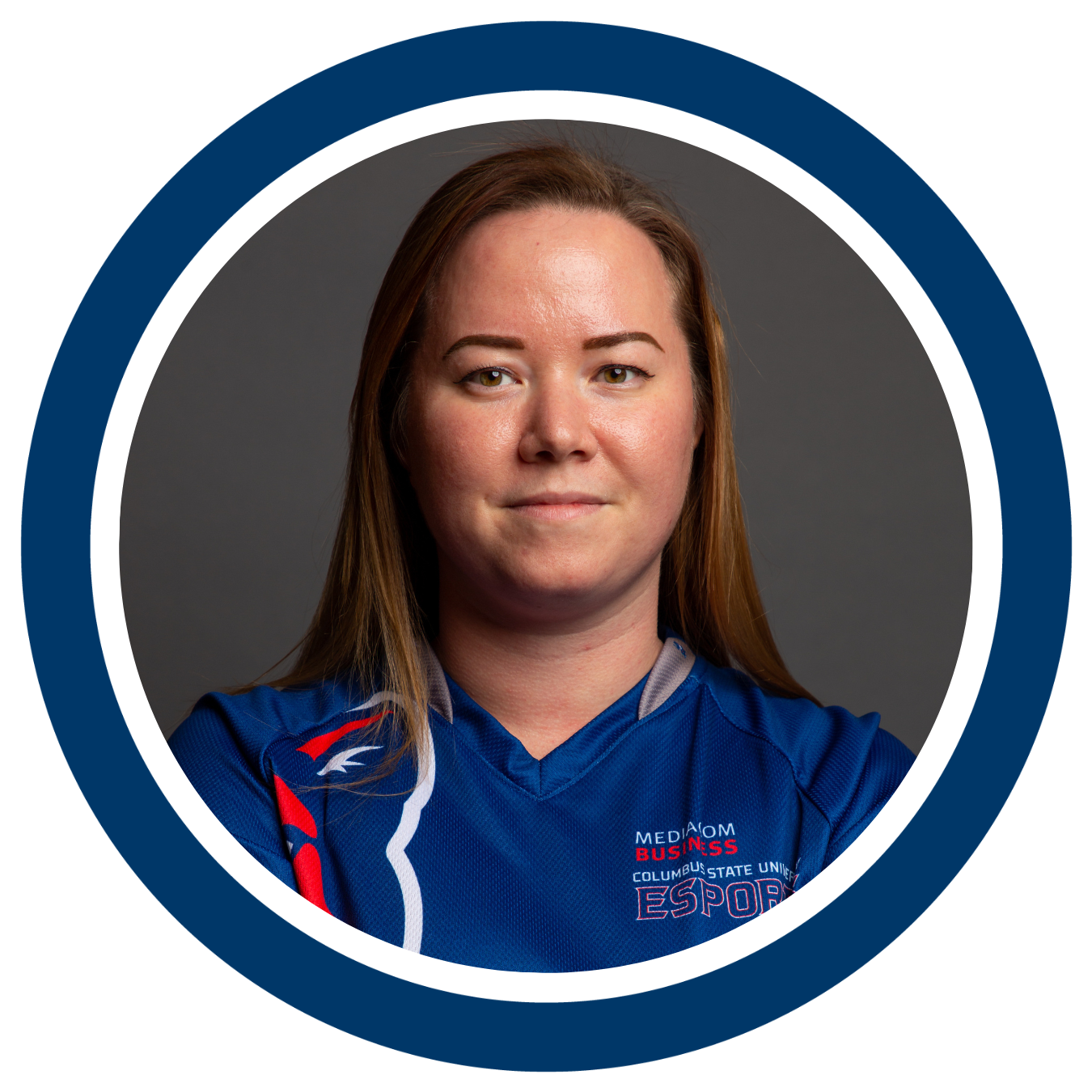 "In just three years, the number of competitive games in the esports space has increased from one to four," CSU esports coach Dr. Sharon Welburn (pictured) explained. "While in that same period when the COVID pandemic shrunk participation in many college activities, participation in our esports program has exploded."
Veteran gamemaster Christopher "Preach" Poirier sees his Columbus Got Game nonprofit as part of the formula for the growth of esports at Columbus State. As a byproduct of that growth, he also sees Columbus Got Game as part of the solution to growing the university's enrollment and helping local high school students remain excited about their local university.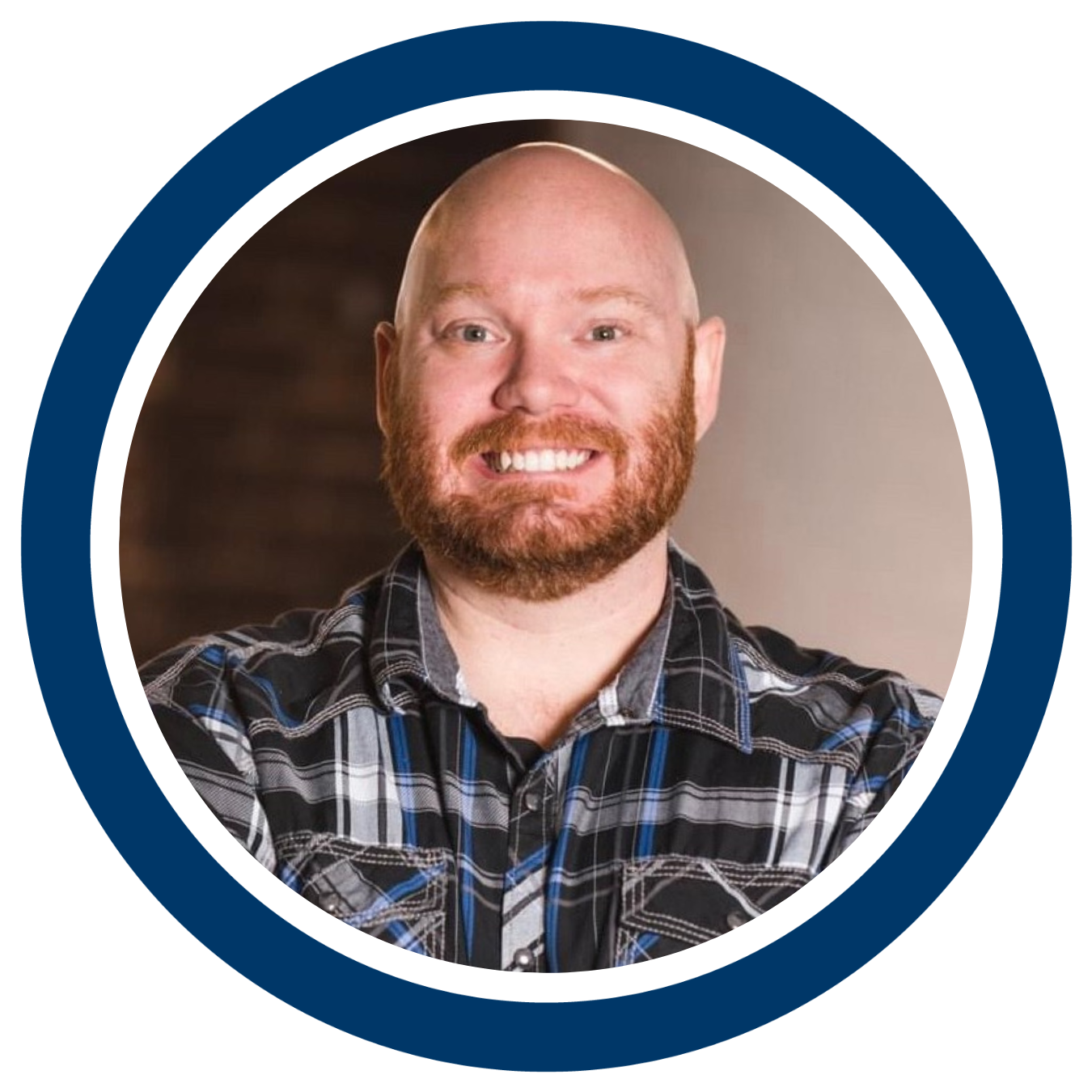 "Traditional sports can't exist without booster clubs, parents, supporters and students. 'It takes a village,' right? At the university level this is no different," the Columbus Got Game founder (pictured) said. "In addition to supporting esports at CSU, our next goal is to help create a pipeline of gamers they can recruit from by engaging the local school system to start esports programs at the middle school and high school levels. Being a catalyst of change and providing ease of access to technology, coaching and more helps build a total ecosystem that allows players to grow just like they would in any traditional sport."
The market and consumer data website Statista notes that, in 2022, women accounted for 48% percent of all U.S. gamers—up from 45% in 2021. The competitive esports environment both globally and at CSU, however, remains a male-dominated activity. NACE data reveals that 8.2% of college esports players are women. As for coaches of esports teams, women account for a mere 4%.
"I feel many see esports or video games as a masculine hobby," explained freshman communication major and Perry, Georgia, native Aislin Ekey (pictured casting from a CSU esports match).  "I was told my whole life growing up that video games are for boys. I think that if we break down these stereotypes and make it a safe environment, more and more women won't feel uncomfortable or like playing video games defeminizes them because it doesn't do that at all."
"I have personally experienced individuals judging my skills just because I am a female," recounted Jess Davis '22, a founding League of Legends team member and former team captain. "It brings such a negative stigma to the gaming community when women are targeted just for being women, which is why females avoid esports. The environment can be toxic sometimes because of this. Gender should not and does not define your gaming abilities. These talented women are able to thrive in a blossoming community and just have fun while being competitive."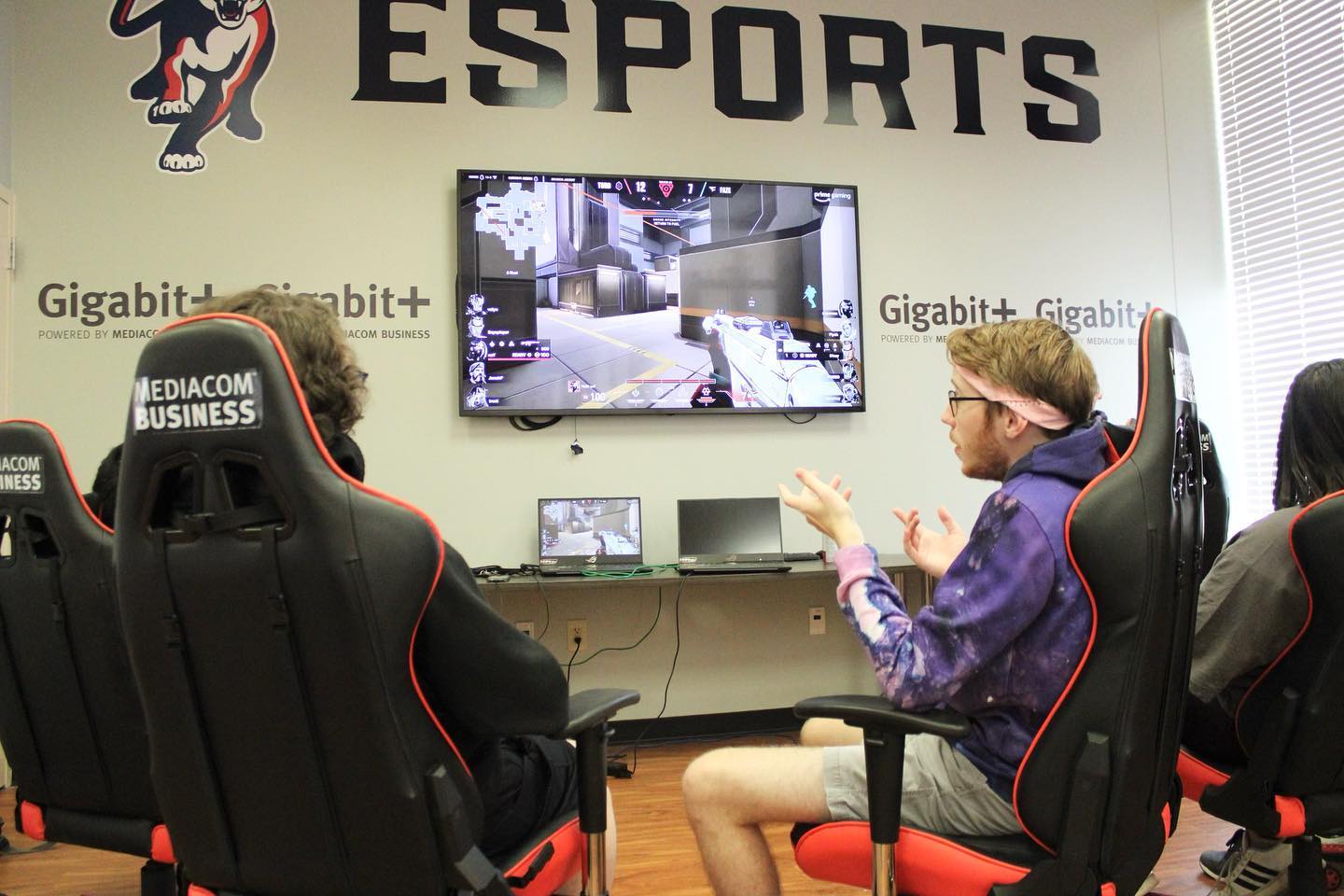 While Mediacom Business' initial support and 1 Gig fiber optic connection (the Mediacom Business esports gaming room in Davidson Student Center pictured) continue to serve some of the team's needs, space and equipment are the team's lifeblood. Gaming computers can become outdated and insufficient for competitive play in as little as three to five years.
Along with its growth in popularity, esports is also growing in monetary value. The esports news outlet Fragster reported in February 2023 that the global esports sector will grow from $1.41 billion in 2022 to $1.63 billion in 2023. That includes sponsorships, advertising, media, merchandise and ticketing. Without the NCAA regulation associated with traditional college sports, esports gamers also have free rein on cashing in on name, image and likeness (NIL) sponsorships and personal branding and licensing deals.
The purse is high for players and teams that reach national or international acclaim. Tournament payouts often total six figures and professional players can amass millions by the time they retire—which for most is by their 30s.
With new sports being added to the Olympics every four years, is there hope of eventually earning a gold medal in esports?
"I think there should be more space for esports to thrive, but it would look a bit out of place in the Olympics. We should create our own esports Olympic tournament," Ekey said.
With a recent move to make chess an Olympic sport, Overwatch team member and Opelika, Alabama, native Liam "Arche" Aycock  doesn't see why esports should be on the list too.
"If chess can be an Olympic sport, I don't see why video games couldn't either," the Earth and space sciences major on the astrophysics track said. "Both are centered around decision-making, strategy and competitive aspects."
Some student-gamers, like Hearst, thought it best to keep the two exclusive of each other.
"I think that esports should be in its own lane and that the Olympics should be in its lane," he said, favoring the attention esports receives as its own stand-alone competition world. "[esports]would likely be a side-show to what people really wanted to see [at the Olympics], like swimming or basketball."